POWER UNIT
Allegro Power Unit Model MU4101
Excellent end of hose performance

ATTACHMENT - DELUXE AIR PACKAGE
Top quality 30 feet, crush-proof light-weight Hose
Combination Rug / Floor Tool
Easy to use
Edge Cleaning
Simply switch from rug / floor mode with a foot pedal
Universal swivel neck assembly for superior manoeuvrability
The Rug and Floor Combo Tool is 11 inches wide. It is very versatile and easy to use. It changes from a floor tool (bristles come down) to a carpet tool (bristles come up for smooth glide over the carpet and red lint brush pads help pick up hair). Ideal for low-pile carpet and rugs. This combo tool is not motorized, just air-driven. This combo tool comes with a rubber bumper so you can vacuum quickly along baseboards and next to fine furniture without risking nicks, scratches and scuff-marks!
Dusting Brush with Natural Horsehair Bristles
Upholstery Tool with slide-on-brush with Natural Horsehair Bristles
9 inch Crevice Tool
Telescopic Wand
Sturdy Metal Hose Rack
Tool Caddy
Power Unit Details
Motor: Ametek Lamb, 2-Stage, 5.7", single speed bypass with double ball bearings
Air-Watts: 525
Air-Flow: 121 CFM
Suction Power: 125 Water Lift
Max. Amps: 13.8
Volts: ~ 110 - 120 v
Power: 1675 Watts
Construction: All metal construction with heavy duty 22 gauge steel. 20 liter (5 US gal.) metal dirt pail
Dimensions: 12 inch diameter x 40 inch height.
Filtration: Hybrid unit, can be used with our without bags - the use of bags is recommeded to provide a high HEPA filtration that captures 99.99 % of dust and dirt particules. In addition, the power unit is equipped with a self-cleaning no maintenance patented Fibro-Tex Filtration Systems . This permanent filtration system never needs to be replaced, or washed, and there are no expensive filter replacement costs.
Finish: Primer and Environmentally friendly Electrostatic Powder coat. Guaranteed for life against corrosion perforation.
Exhaust: The unit is fully ventable to the outside. Up to 12 Ft exhaust line with standard 2" PVC Central Vacuum Pipe.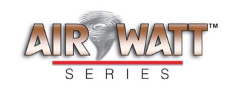 Allegro Central Vacuum Technical Review
Visit our Central Vacuum Frequently Asked Questions & Answer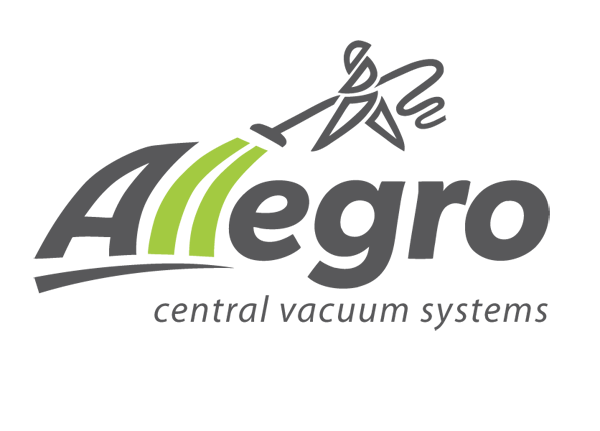 Made in Canada Fabriqué au Canada