Ametek Lamb Electric Vacuum Motor
10 mm shaft and bearing system

Product Details
Model: 116765-00
Operating Voltage: ~110 - 120v
Fan System: 3 stage
Size: 5.7" (145 mm) diameter
Bearings: Double ball bearings
Motor Type
Tangential bypass discharge
Construction
Fan end Bracket: Aluminum
Commutator Bracket: Aluminum
Physical Parameters
Max Amp: 13.13
Max R.P.M.: 25,312
Cycle: 50/60 Hz
Suction (in. H20): 136.0
Air Flow (cfm): 95.3
Air- Watts: 465
Input Power (watt): 1700
Max. Efficiency: 31%

Typical motor performance at ~120 v, test data is corrected to standard conditions of 29.92 Hg, 68º F.
Note:
Designed to handle clean, dry, filtered air only.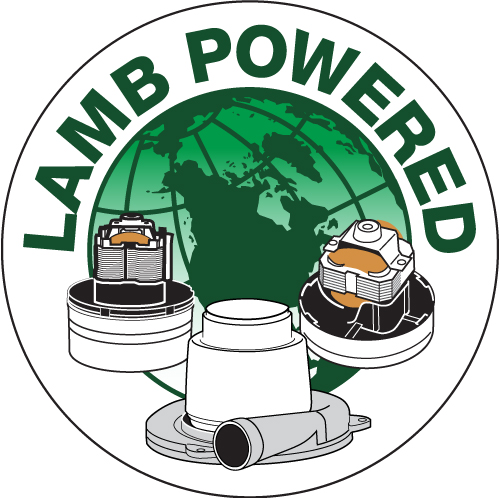 Click here for Central Vacuum Motor 116472 Technical Bulletin


This 116765 vacuum motor may say 6765. Replaces 116565, 6565 but is 1/4" TALLER.

Height 8", Bolt Height 3"
Click here for Central Vacuum Motor 116765 Technical Specifications / Bulletin